Welcome to Server Argentina Tech (Home)
Hello I'm Danel
Updated date to 6/4/2023
The website is NOT Hosting Provider!
If contact us in a email [email protected] (Highly recommended)
Telegram: @DanelSonic123 (recommended)
SYSTEM ADMINISTRATOR SKILLS:
The Linux: Ubuntu, Debian, Arch Linux , Nginx Configuration, Apache2 Configuration (not recommended) , Docker Build, Pterodactyl Installation Setup, XenForo Installation Setup (Non-addons and License only)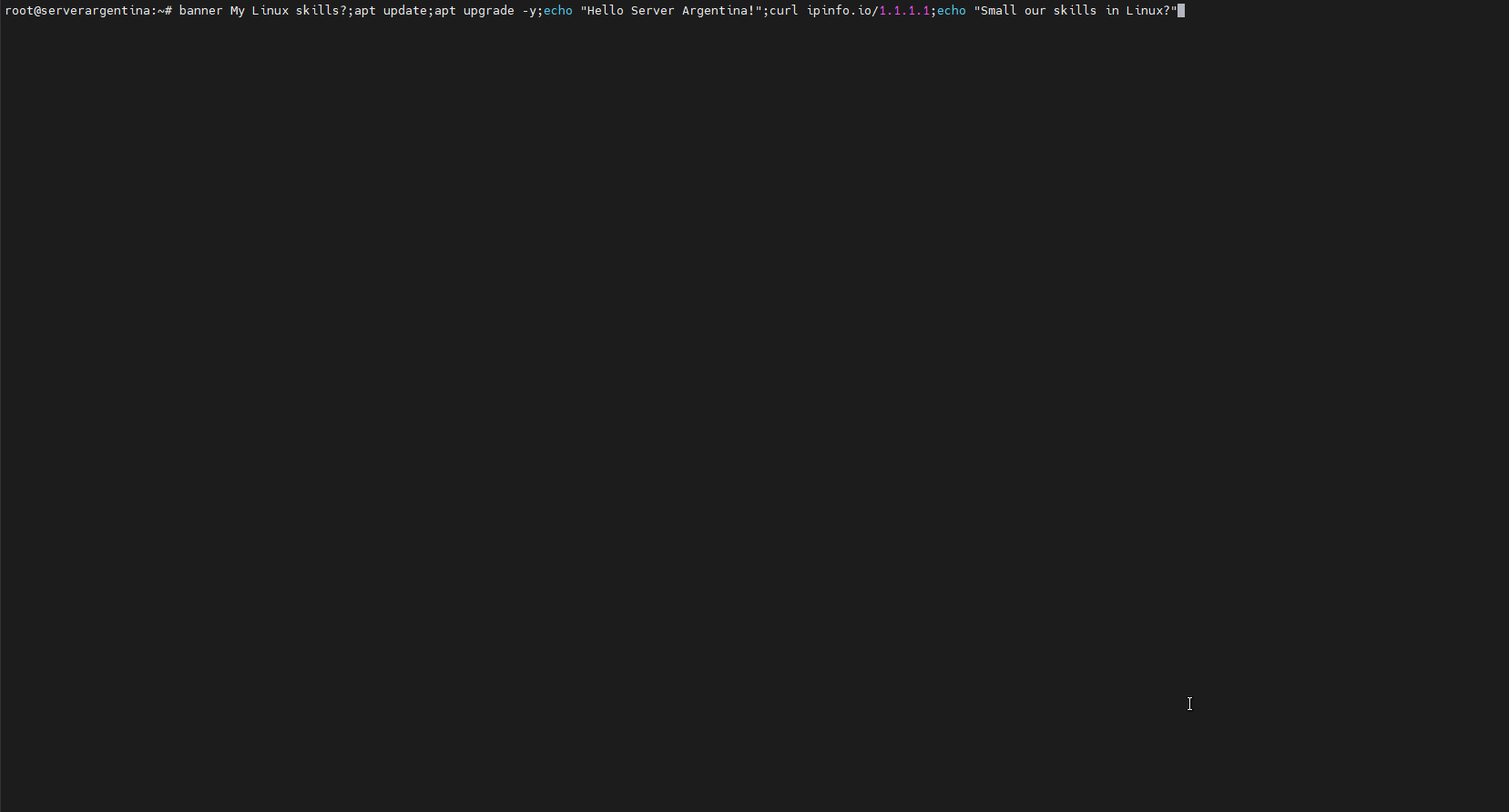 SUPPORT TEAM:
Support of Bot-Sentry (Minecraft AntiBot Plugin) - discord.gg/Bn8rZVmC3Z - SpigotMC Plugin (Paid): Link
SERVER LIST OF GAMING:
Game Name: Counter-Strike 1.6 - Senior Admin of GamerClub - discord.gg/329TDFbrnz - Website: www.gamerclub.net
Game Name: Minecraft/Left 4 Dead 2 - Founder of Rodion Network - discord.gg/4aPhTCC - Website: www.rodion-network.com
SYSTEM ADMINISTRATOR:
System Administrator of ValhallaDev - Website: valhalladev.org
MEDIA WEBSITE
Twitter - www.twitter.com/DanelSonic123
Instagram (Inactive account) - www.instagram.com/DanelSonic123
Steam - www.steamcommunity.com/id/DanelSonic123/
Steam Groups - www.steamcommunity.com/groups/DanelSonic123/
Twitch Gaming- www.twitch.tv/DanelSonic123
TikTok Creators- www.tiktok.com/@DanelSonic123
TikTok Gaming Creators- www.tiktok.com/@DanelGamerYT
YouTube Creators Channel - www.youtube.com/DanelSonic123
YouTube Gaming Creators Channel - www.youtube.com/DanelGamer
YOUR WORK OF COMPLIANCE / LEGAL?:
Yes, I do a report cheater/hacker for gaming, malware, scanner server, illegal server, minecraft server abuse for CPU,RAM,etc and more, I have proof when abuse server
Proof — 05/19/2022


This attack has been stopped - https://www.abuseipdb.com/check/163.172.48.203


The GamerClub of Admins/Staff Bans list HERE

You can check Under "Search" Page -> Under "Admin" -> Find to "GC | DanelSonic123" -> Click now to "Search"

Promotion News: HERE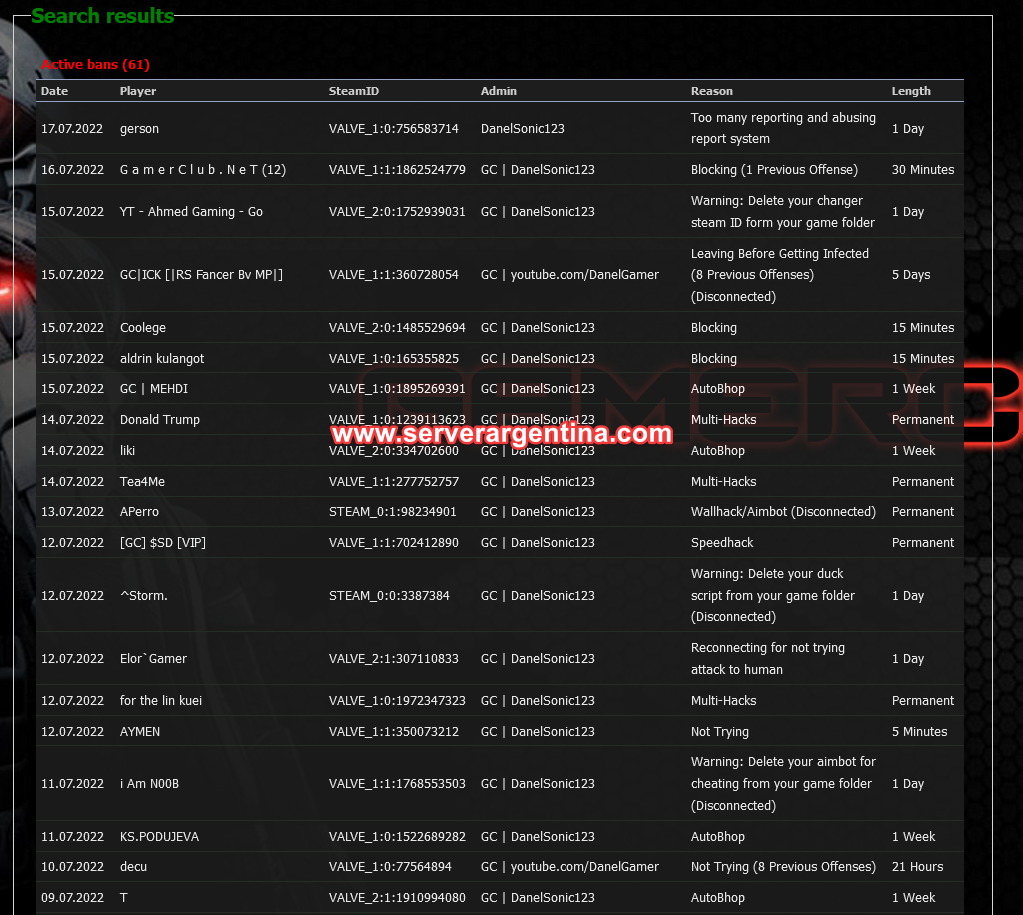 GAMING SERVER PANEL
TELEGRAM CHANNEL NEWS
COPYRIGHT/ABUSE
Is there any email for legal actions? Yes, (email) [email protected]


When Dark Mode
AbuseIPDB Reports IP List - www.abuseipdb.com/user/46048 (formerly Rodion Network)

Copyright © Server Argentina Tech
Support Server Argentina Tech - Donate to HERE